You can't go back and change the beginning, but you can start where you are and change the ending.
– C.S. Lewis
verdant (vur'dnt) adj. – Where hope blooms into graceful living.
At Verdant Hope, Dr. Kolette Butler brings her unique background and skillset as a former teacher, an attorney, and psychologist to her work with couples and individuals. Teens and adults who struggle with anxiety, depression, mood disorders and other life challenges find relief and support here. Individuals and families transitioning through the courts will receive professional and competent assistance with psychological evaluations and treatment. Young adults navigating transitions in family, school and relationships will find a safe space to explore decisions about their future. Verdant Hope offers a warm, nonjudgmental, and supportive environment that allows you to discover the meaning and growth-potential in life's difficult situations. Verdant Hope – Where hope blooms into graceful living!
Choose from: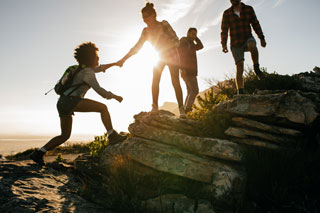 Therapy
Couples therapy, individual therapy and group therapy are available for teens through adults. At Verdant Hope we use well-researched approaches such as Emotionally Focused Couples Therapy (EFT), Dialectical Behavior Therapy (DBT), Eye Movement Desensitization and Reprocessing (EMDR) among others, to help you develop skills for recovering and coping with life's stresses.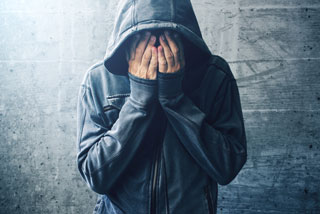 Trauma/PTSD Treatment
When you experience an event in a "survival" state, your brain may struggle to make sense of the experience. This can lead to difficulties with intrusive thoughts and painful emotions. It's like having puzzle pieces scattered on the table instead of forming a cohesive and complete picture. These fragmented memories can disrupt day-to-day living and functioning. Dr. Butler will work with you to put the pieces together and assist you in gaining the stability and peace you seek.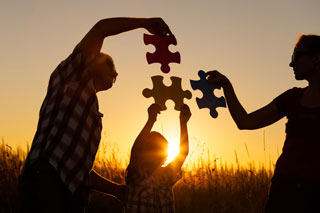 Forensic Evaluations & Interventions
Dr. Butler's training and experience as both an attorney and a psychologist provide her with a unique perspective in conducting forensic interventions and evaluations. She is experienced in working within the legal system. Dr. Butler performs assessments and interventions in a thorough, professional and thoughtful manner to help individuals and families and provide valuable information to courts.
Meet Dr. Kolette Butler, JD, PsyD
A native Arizonan, Dr. Butler began her journey as a junior high teacher where she enjoyed interacting with teens as they worked through difficult and exciting life changes. Dr. Butler then transitioned to the legal field where she earned her JD at ASU's Sandra Day O'Connor College of Law. After practicing law in Arizona she began a study of psychology where she found the perfect fit for her blend of warmth, relatability and keen analytical perspectives. Dr. Butler earned her doctorate in psychology from Midwestern University, summa cum laude. She is on the board of the Arizona Chapter of the Association of Family and Conciliation Courts, a member of the Arizona Psychological Association's Legislative Committee, and a member of Arizona's State Bar. Dr. Butler also trains and supervises teens who take phone calls from other teens in crisis at Teen Lifeline.  She enjoys being outside in the beauty of Arizona and spending time with family and friends.
Get In Touch.
Give me a call at 480-322-5720 to talk about what is going on and together we'll see what is next.